Pre-employment screening experts, trusted by global companies since 1974!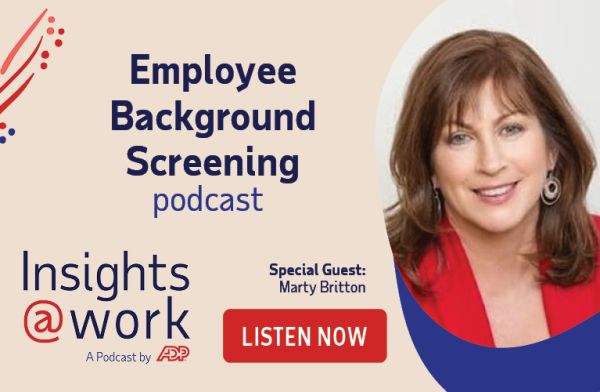 Listen on: APPLE | SPOTIFY | GOOGLE | PODBEAN | AMAZON | AUDIBLE
---
Hiring a new team member for your company brings both a sense of enthusiasm but also trepidation. Are you making the right decision? Have you done your due diligence? Is this the right person?
You need assurance your choice is based on the best and most thorough information you can gather.
It's a significant cost to replace an employee. According to the Society of Human Resource Management, it costs:

$7,000 to replace a salaried employee

$10,000 to replace a mid-level employee

$40,000 to replace a senior executive
---
Since 1974, we are experts in assisting organizations manage their pre-employment screening processes.
When you need factual information and accurate assessments in a comprehensive profile, we deliver.
With over 45 years of experience in providing pre-employment and background screening throughout the world, our goal is to assist you in making the right hiring decision the first time, with confidence and precision.
Last but not least, we're experienced in being the leading pre-employment verification company even during times of crisis. Contact us to learn more about how we conquered 9/11 and the 08 recession.
At Britton Management Profiles Inc., we always prioritize our clients first. Don't take our word for it. Read the testimonials of our long-standing clients to help you make the decision.